Happy Birthday!!!
Oh yeahh!!! The date come again and this time there are three LUcky GUrls and a Birthday Boy of July.
Happy Birthday to Rusyi, Shima, Razan and Farizan.
Though I don't know what to give you all
(since I don't have enough budget)
I wanna say these:
Happy birthday! May Allah bless you.
I pray you all get married early so I can eat your 'Nasi Minyak' before posting.
Omo~~ you get older!!
You all are great friend.
Thanks for being my friend.
Thanks for understand me when i'm kinda annoying to you.
Thanks for creating memories together.
I pray our friendship will last forever.
and many more..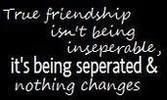 I love YOU ALL guys!!!! I hope we can create many sweet memory while we are here.. (O_O)/